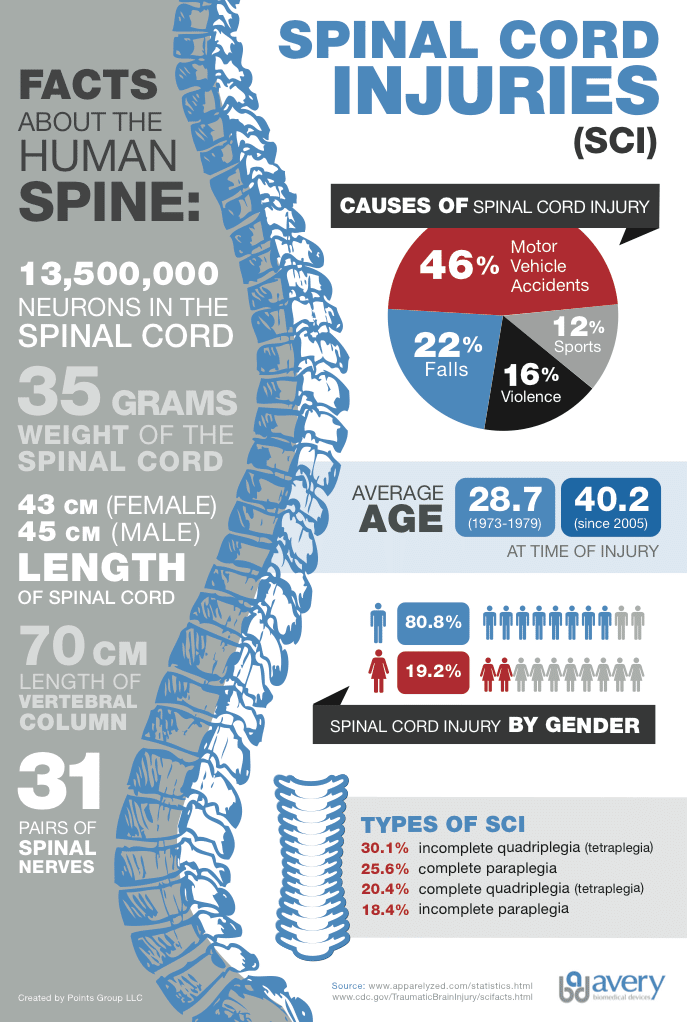 SPINAL CORD INJURIES AND BREATHING ASSISTANCE
According to the CDC, there are about 200,000 people currently living with spinal cord injuries in the United States. For patients with C1, C2, or C3 spinal cord injuries, ventilator assistance may be necessary and is provided by a mechanical ventilator immediately following injury. When a patient is neurologically and orthopedically stable and still ventilator dependent, a diaphragm pacing system may be an option. Breathing pacemakers typically provide greater mobility due to compact size, may result in fewer infections, and cost less than mechanical ventilation in the long term.
For more information about the Avery Diaphragm Pacing System system, please contact us for more information or call 631-864-1600. Providers are available throughout the United States and Worldwide, and can be located through our provider maps.
THE AVERY DIAPHRAGM PACING SYSTEM SYSTEM
The Avery Diaphragm Pacing System System is the only diaphragm-pacing system with full pre-market approval from the USFDA and CE marking privileges under the European Active Implantable Medical Device Directive for both adult and pediatric use. In addition, its system of using small implanted radiofrequency receivers rather than electrode wires that pass directly through the skin may decrease a patient's risk of infection and ongoing wound care management issues.
Avery has been commercially distributing diaphragm pacing systems since the early 1970's. Since then, more than 2,000 patients have been implanted in over 40 countries establishing an unsurpassed record of safety and reliability.