Hey everyone! Another Nicole Corner this week. This week I want to tell you all about how I was reunited with one of my favorite bands from 7 years ago. I got to see the Jonas Brothers live when they came back into town at the Honda Center. It's been 7 years because they broke up but when they were together they were my everything. I was such a huge fan! I've seen them in concert and met them about eight times!! I even got to meet them again.
I even got to go on a backstage tour and they called it down Jonas Memory Lane.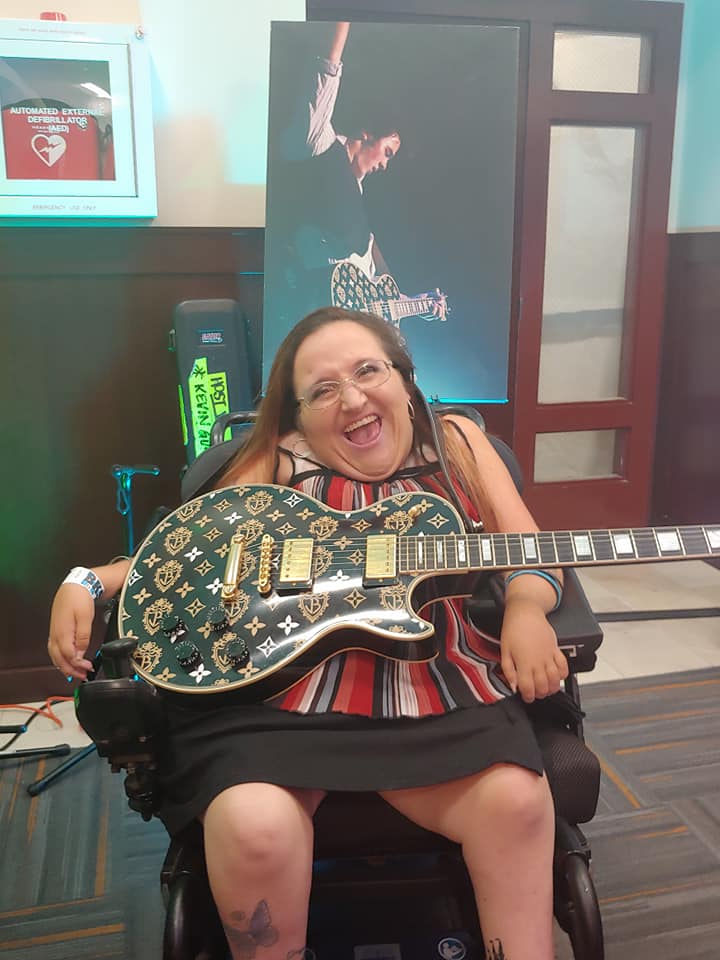 The concert was incredible as usual it was just as if yesterday I saw them. They're still the same boys I remember and always loved. Just another amazing experience I've had with the diaphragm pacemaker. It could change so many people's lives we just have to get the word out about it. People like me that have a spinal cord injury did not know anything about it 18 years ago. I know it changed my life. Until next time!