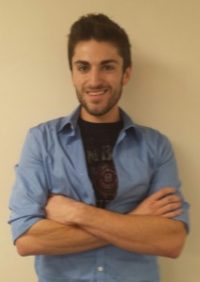 Avery Biomedical Devices (ABD), manufacturer of the Avery Diaphragm Pacing System System, is pleased to announce the appointment of Kevin Mcshane as our Biomedical Engineer.
Kevin is a recent graduate from Rowan University where he received a bachelor's degree in Electrical and Computer Engineering. He worked on many Biomedical Engineering projects during his time at Rowan including a partnership with Cooper University Hospital funded by the National Institutes of Health and an internship funded by the New Jersey Health Foundation.
Kevin says "Upon joining the team at Avery, I immediately felt a sense of belonging. This is an amazing, caring environment to learn from and contribute to. I am thrilled to help Avery lead the field in the development of new technologies and help as many patients as we can."
"The addition of Kevin will further our research & development efforts in enhancing the technological applications of biomedical devices including diaphragm stimulation," noted Linda Towler, CEO of Avery Biomedical Devices.
The Avery Diaphragm Pacing System is an implanted phrenic nerve or diaphragm stimulator. It consists of minimally invasive surgically implanted electrodes and receivers with an external transmitter and antennas.
The Avery Diaphragm Pacing System is the only diaphragm pacing system to have full premarket approval (PMA) from the US FDA and CE Marking privileges under the European Active Implantable Medical Device Directive for adult and pediatric use.
In addition, using small implanted radiofrequency receivers rather than electrode wires that pass directly through the skin may decrease a patient's risk of infection and ongoing wound care management issues.
Avery has been commercially distributing diaphragm pacing systems since the early 1970's. Since then, more than 2,000 patients have been implanted in over 40 countries establishing an unsurpassed record of safety and reliability. Due to their high reliability and cost effectiveness, the Avery pacers are reimbursed by Medicare and most private and government insurance around the world.