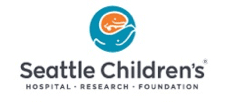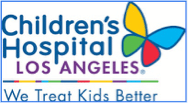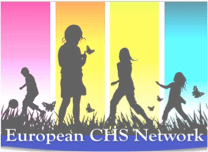 5th International CCHS Conference: The Future is NOW
Priorities, Partnerships, and Patient Voice
When: June 20-23, 2018
Where: Chase Park Plaza, St. Louis, MO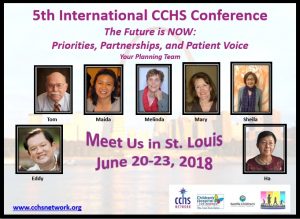 You can register for the conference at www.cchsnetwork.org
The CCHS Network, Children's Hospital, Los Angeles, Seattle Children's Hospital, and the European Union Congenital Hypoventilation Syndrome (EUCHS) organization will be hosting the 5th International CCHS Research Conference at the Chase Park Plaza Hotel in St. Louis, MO, June 20 – 23, 2018 (www.chaseparkplaza.com). The focus of this meeting will be developments in CCHS research, advances in clinical management, and progressions in CCHS living. Over the last several years research into the basic biology of CCHS and respiratory drive have exposed some of the etiology of CCHS (Kumar et al., 2017; Joubert et al., 2016), clinical advancements have enriched patient outcomes (Diep, 2015), and individuals living with CCHS have flourished. The 5th International CCHS Research Conference will target collaboration among CCHS researchers, clinicians, and patients to advance understanding and treatment of CCHS. CCHS professionals and CCHS families are invited to attend.
The 2018 conference will represent the 5th international gathering of the CCHS rare disease community. These historical meetings have fostered a supportive and collaborative CCHS union between professional and family populations, all with the intent of improving outcomes for CCHS patients. The 2018 Conference planning committee is a diverse team of CCHS experts and CCHS Family Network leaders.
CCHS clinicians and researchers from the United States and around the world will be in attendance. Speakers include Dr. Doug Bayliss, Ph.D., University of Virginia; Dr. Isabella Ceccherini, M.D., UOC Genetica Medica Istituto Giannina Gaslini; Dr. Maida Chen, M.D., Seattle Children's Hospital; Dr. Diego Fornasari, M.D.,Ph.D., University of Milan; Dr. Thomas Keens, M.D., Children's Hospital, Los Angeles; Dr. Iris Perez, M.D., Children's Hospital, Los Angeles; Dr. Martin Samuels, M.D., Great Ormond Street Hospital, United Kingdom; Dr. Yakov Sivan, M.D., Dana Children's Hospital, Tel Aviv Sourasky Medical Center, Israel; Dr. Ha Trang, M.D., Ph.D., Diderot University, Paris; Dr. Debra Weese-Mayer, M.D. Lurie Children's Hospital; and Dr. Yamada, M.D., Japan, as well as other leaders in the CCHS community. Presentation and workshop themes cover a wide range of topics: "Important Transitions in CCHS", "Penetrance and Phenotype in CCHS", "Molecular Advancements in CCHS", "Translational Therapies", and "Improving Patient Outcomes". A more detailed list of speakers and presentation topics will be available mid-fall at the CCHS Network website (www.cchsnetwork.org).
Call for Abstracts
We welcome proposals from the research, clinical, allied health, and family communities
List of Possible Topics:
CCHS Translational Research

Respiratory drive
Cellular mechanisms
PHOX2B
Genetic
Mouse studies
Drug studies

Clinical Management of CCHS

Non-invasive ventilation
Home mechanical ventilation
Diaphragm pacing
Cardiac management
Endocrine management
GI management
Neurocognitive studies
OB/GYN/Fertility management

CCHS Living Developments

Developmental strategies
Independent/self-care management
Care-giver approaches
Young adult issues
Relationship issues
Pregnancies topics (IVF, Pre-implantation screening …)
Submission Guidelines
Please submit an abstract of the poster presentation. Proposals should include the following components:
Poster Title
Author
Provide a brief biography (150 words) of yourself including your work related to CCHS. Include other author information if appropriate
Contact information
Brief abstract of poster, to include

Summary of work
Intended audience (25-50 words): Describe the level of experience with family populations
Presentation outcomes (50 words): Include tangible outcomes that participants will take home from presentation
Deadline to submit abstracts: October 31, 2017
Notification of acceptance: January 10, 2018
Please go to http://cchsnetwork.org/2018-conference/proposal-submission/ to complete proposal submission form.
Thank you for your proposal.
Abstract Review Committee:
Sheila Kun, RN, BSN, BA, MS, CPN, FCCP, Nurse Care Manager, Pediatric Pulmonology Children's Hospital Los Angeles – Chair
Dr. Thomas Keens, M.D., Pediatric Pulmonology Children's Hospital Los Angeles
Dr. Ha Trang, M.D.,Ph.D., Diderot University, Paris
Rebecca Martine, MSN, RN, PMHCNS, CCHS Family Network
Kimberly Savino, JD, CCHS Family Network
Ian Hatfield, CCHS Network
Contact Sheila Kun, Abstract Review Committee Chair, at skun@chla.usc.edu for additional information or guidance with abstract submission.
5th International CCHS Conference: The Future is NOW
Priorities, Partnerships, and Patient Voice
July 2018, St. Louis, MO USA
Chase Park Plaza, St. Louis, MO (www.chaseparkplaza.com/)