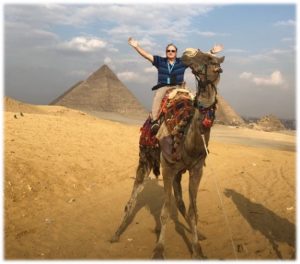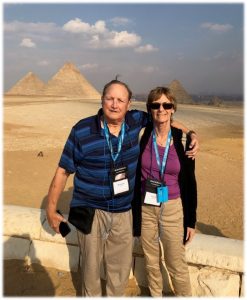 Richard was implanted with the Avery system by Dr. Keith Mortman at the George Washington University Hospital in August of 2018. Prior to being implanted with Avery's Diaphragm Pacing System, his diaphragm paralysis was hindering his quality of life. Richard stated that he used to get "very tired everywhere I went. I couldn't do anything at all strenuous." Now, he is able to live his life how he pleases.
As a Tampa Bay native, Richard enjoys going to Rays Baseball games and attending local concerts. In his free time, he enjoys biking, walking, and golfing.
With the pacer, Richard and his wife were able to travel to Egypt, seeing the pyramids and riding camels through the desert.
Source: ABD-PP-029, Rev B 12/2020